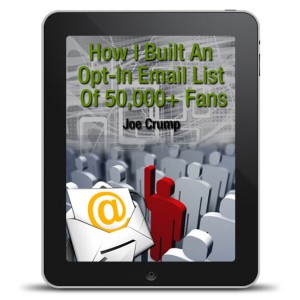 One of the most important things you can do as an Independent Filmmaker is create a following. Remember, it's not "Who you know that matters, it WHO KNOWS YOU."
I learned this lesson from my years as an Internet marketer and am going to show you how I built a list of over 50,000 followers for my real estate investing business site. I will show you how I found them, how I got them to opt-in to my mailing list, how I educate them and build an ongoing relationship with them.
I believe the most valuable thing a business owns is a list of people who know and respect them. Download the free report and learn how I do it.
Download My Free Report - How I Built An Opt-In Email List Of 50,000+ Followers