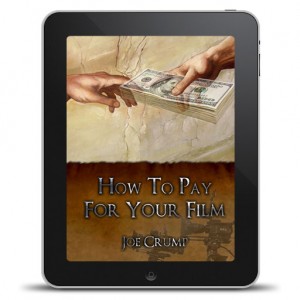 There is no reason to let lack of funds keep you from being a filmmaker. In this downloadable Free Report, I will show you how to finance your film even if you have very few resources.
I'm a real estate investor and many years ago, I learned how to buy real estate and finance it without using my own money. In fact, I started my business when I was dead broke. I'm going to show you how to apply "Zero Down Real Estate" investment principles to financing your feature film project.
Just click here, fill out the form and hit "Submit" and I'll email it to you immediately. It will be in the form of a downloadable pdf file that you can read on any computer or mobile device.